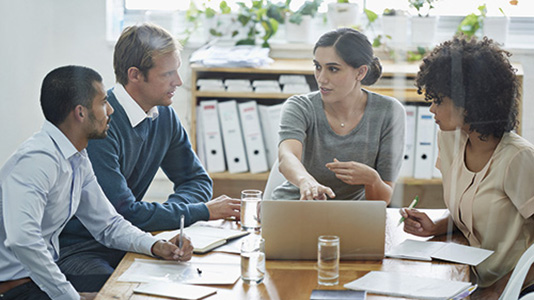 The Future of the NHS is dependent on effective and efficient primary care, working in collaboration with local citizens to secure community–based solutions. General practice is central to reducing avoidable demand on secondary care and is itself experiencing significant demand, with little headroom to find adaptive solutions. Changing demographics, the impact of austerity and increasing scrutiny are generating complex multiple demands.
The Health Systems Innovation Lab's Primary Care Academy is working practices to:
Advocate for improvement and innovation in Primary Care across London.
Provide local solutions and programmes where there is a gap until there is local or accessible capacity/ training/ skills, in leading quality, data for improvement and innovation, QI methods, co-production and innovation.
Coach and supervise local newly developed teams in these skills and approaches.
Facilitate strategic development in these areas.
Host pan-London communities of practice, and in the future a database of evidence-based tools and methods.
Catalyse the development of data scientists, data literacy for improvement and innovation in professionals and citizens.
In our Waltham Forest and Lewisham primary care academies, we have provided development support to a core group of 'Lab' practices, dedicated data support and are now immersed in their workplace, supporting them to prototype approaches to managing and reducing demand, developing capacity, and improving quality. These groups of practices are meeting in local communities of practice and we are beginning to see some real return on the invested time.
View the Lessons from London's Primary Care Quality Academies presentation (PDF File 5,887 KB).
Quality Improvement in General Practice: view the 2018 LMC Conference slides (PPTX File 4,020 KB).
Primary Care Academy Network event
We held our second London Primary Care Academy Network Learning event in April 2018, discussions were held about collaborative practice and reducing demand.
View the presentations from the Primary Care Academy Network event.
Our next session will be focusing on Complex Care - Frequent Attenders, this will be taking place on 25 October 2018, please sign up to register your interest.
Blog
Top of page