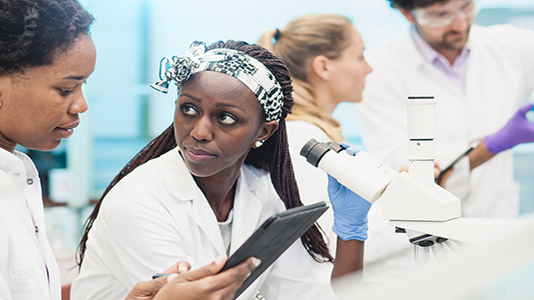 We offer expert research and development (R&D) to businesses who want to solve current and potential challenges. Applied research is an integral part of our portfolio and includes consulting, business development and market research.
We have a strong track record of carrying out cutting-edge applied research and successful business consulting. Businesses can access our qualitative and quantitative research through a variety of funding options.
We offer businesses a number of avenues for accessing our research expertise. These include match funded research scholarships and Knowledge Transfer Partnerships (KTP). Another route is part or fully-funded research projects and two good illustrations of recent work are:
Our Centre of Expertise in Flammable Gases, part sponsored by Sellafield Ltd. This maintains a core of expertise in a scientific area of significant importance to the Company which they access as and when needed.
The Ehrenberg Centre in Marketing which offers businesses a "club" approach to research. The research undertaken is pre-competitive and each club member has access to 'common' research themes carried out.
We also undertake research projects for small and big businesses alike at competitive rates and where speed and confidentially are key requirements.
If you'd like to know more about the area of research for business at LSBU contact Sarah Plant, our Research Support Manager in LSBU's Central Research Support. Call 020 7815 6916 or email plants@lsbu.ac.uk.
You may also wish to contact Dr Karin Moser, Director of Research and Enterprise for the School of Business. Call 020 7815 7701 or email moserk@lsbu.ac.uk.
Download our Research Brochure (PDF File 3,350 KB).
Read about our research, its positive effects and how it has made a difference to society.
Further information
Top of page