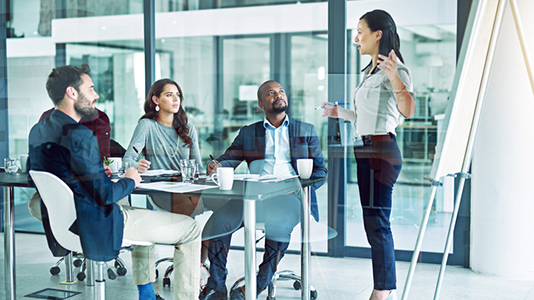 Apprenticeships are open to new and existing staff of any age, including those who already have a degree. The point is that the apprentice is developing new skills and behaviours in a specific job role.
If you decide to recruit new staff to undertake apprenticeships then LSBU can support you with this.
Recruiting good quality candidates is critical to apprenticeship success. Talented, keen candidates increase retention rates and offer lasting benefits to your organisation but we know that finding them can be time consuming and difficult.
This is where the LSBU Apprenticeships Team can help by:
Promoting your apprenticeship vacancies.
Uploading your vacancy to the National Apprenticeship Service and shortlisting candidates for you.
We'll also include apprenticeships in our existing marketing activity such as campaigns and schools outreach work, helping to raise awareness amongst all our audiences.
The team is also planning on offering bespoke support to individual employers. Contact us to discuss this further.
Top of page