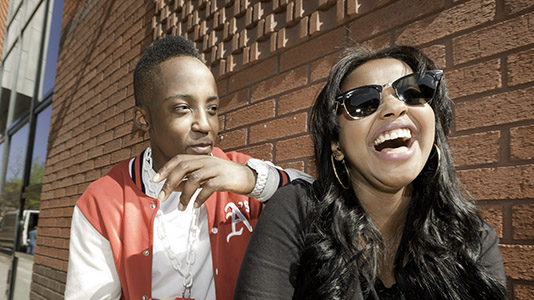 London South Bank University is celebrating Black History Month with a series of inspirational events highlighting the achievements of Black, Asian and Minority Ethnic (BAME) people around the world.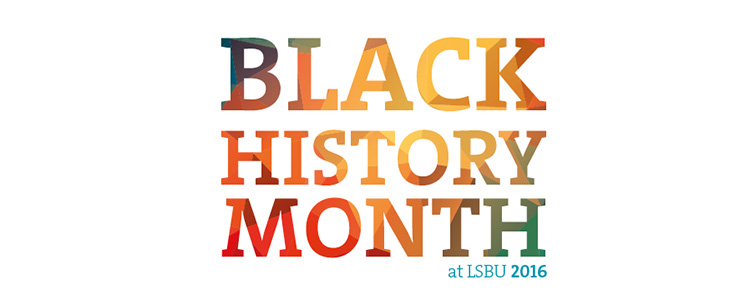 All of our events are open to the public and we particularly welcome members of the Southwark, Lambeth, Lewisham and Wandsworth communities to visit our Southwark campus and participate in the celebrations. Click on the links below for more details on the events and how to register to attend.
Date
Time
Event
6 October 2016
5-7pm
An inspirational talk from Lanre Sulola, a poet, musician and management consultant who uses his experience of day-to-day life to motivate others to achieve their dreams.
11 October 2016
5.30-8.30pm

Ada Lovelace Day celebrates the achievements of women in Science, Technology, Engineering and Maths (STEM).

Follow our all-female panel of experts as they take you on a journey through their professional lives: how they achieved their goals, challenged stereotypes and created a new environment for female professionals in their fields.

18 October 2016
5-7pm
Celebrating 50 years of Barbados Independence.

Learn about the history, culture and art of Barbados from The High Commissioner of Barbados, Guy Hewitt. Guy will be taking your questions and providing a unique insight into life on this amazing country.
21 October 2016
7-11pm

Soul of Britain

LSBU will celebrate the soulful sounds of UK black artists including Roachford, Brand New Heavies, Vivienne McKone and Ola Onabule. Join Joseph Okitikpi, Gill Hunte and band on another musical serenade paying tribute to a few of the many who have inspired and contributed to the fantastic genre of UK Soul.

In addition, we will be paying tribute to black artists from the US. Come and find out who they are and later get your groove on and continue the UK Soul journey to tunes blended by DJ Jez.

26 October 2016
1.30-4.30pm

Every Cook can govern: the life, works and impact of C L R James

See the first feature film to document the life of Trinidad-born revolutionary C L R James. The film, which will be shown in LSBU's new Elephant Studios cinema, grapples with issues from colonialism to cricket, from slavery to Shakespeare, from Marxism to the movies and from reading to revolution. It will lift the lid on the life of a tireless, fearless and uncompromising revolutionary and offers a unique opportunity to explore the life of a legend. The screening will be followed by a Q&A with the director, Ceri Dingle.

27 October 2016
12-3pm
Exploring Chinese culture

Learn about Chinese culture through calligraphy and dance.

Students from the School of Engineering will share their cultural experiences of working as Learning Partners at HSBC in China.
29 October 2016
9.30am-4.30pm

Diversity in engineering: getting ahead in industry

Did you know that only 6% of professional engineers in the UK are from Black, Minority and Ethnic (BME) backgrounds? The School of Engineering in collaboration with the Association for BME Engineers are committed to making a difference.

We will demystify the engineering industry and what is required to be employed in the sector. Interactive workshops will help develop essential skills for job searching and application processes, including mock interviews, CV reviews and psychometric tests.

29 October 2016
4.45-8pm

Diversity in engineering: networking and prize giving

Following on from the 'Diversity in engineering: getting ahead in industry' event, network with successful engineers, meet local businesses and be inspired by our LSBU alumni.
---
Top of page