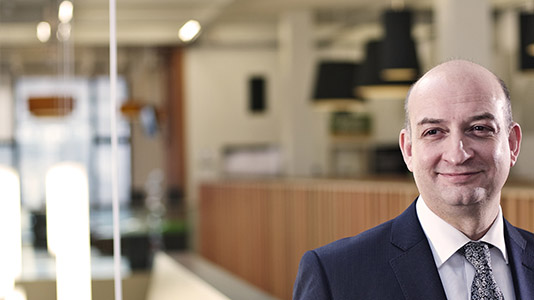 "London South Bank University is proud of being a diverse and tolerant community, a place where many people speak of a strong sense of belonging and being valued.
"Equality, inclusivity and diversity are achieved when communities of people understand and respect each other. Black History Month (BHM) is an opportunity to learn more about the history and heritage of Black, Asian and Minority Ethnic (BAME) people in our communities and across the world.
"By highlighting the stories, successes, struggles and perceptions of individuals and communities of BAME heritage, we are able to understand and appreciate the vital role that people from BAME backgrounds have played in shaping our society. It also makes us think about how we can advance equality, peace and human liberation locally and globally. It's a reminder that we need to continue to work together to shape a tolerant, open, kind and prosperous society.
"At LSBU we have students and staff from all over the globe, from diverse backgrounds and cultures, and we take pride in the diversity of our populations. I look forward to learning more from Black History Month 2016 from the programme of events here at LSBU and from events in the local community. Let's come together for BHM and use it as an opportunity to learn from one another."
Find out about what's on during Black History Month at LSBU.
---
Top of page