Thor Ingvarsson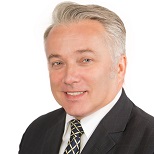 Lecturer; Lead for Staff Enterprise, School of Business
Business / Management, Marketing and People
Thor is a lecturer in the Division of Management, Marketing and People. He is also the Lead for Staff Enterprise in the School of Business. He specialises in management, leadership and motivation, with interests in business ethics.
Prior to his academic career, Thor's career was within the banking sector, where he focused on marketing and management, before moving into the HE sector where he worked in business development.
Thor's teaching is mainly within the areas of management, strategy and leadership.
Thor is about to embark on his doctoral studies, where he will be focusing on business ethics.
Thor is a member of the Chartered Management Institute (CMI) and works closely with them to promote management skills within a professional context. Thor is the main liaison between the School of Business and the CMI, for the purpose of accrediting the School's academic programmes against CMI professional qualifications.
Thor is the School Lead for Staff Enterprise. Thor actively engages with the external community through the University's Enterprise Centre, as well as various networking events.
Top of page