Prof. Mike Molan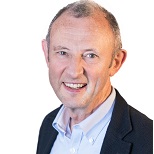 Pro Vice Chancellor (Enhancement); Dean, School of Business
Called to the Bar in 1981 (Middle Temple) Mike taught in higher education for over 30 years in both pre and post '92 institutions, as well as in the private sector.
He has been published extensively in the areas of criminal law and public law.
Mike is a member of the Bar Standards Board Education and Training Committee, Chair of the Bar Standards Board's Centralised Examination Board for England and Wales, and Chair of the Executive Board of the National Association of Licensed Paralegals. He was formerly Chair of the Council of Deans of Arts, Humanities and Social Sciences (DASSH-UK), and a member of Protimos Educational Trust Board.
Top of page