Prof. Charles Egbu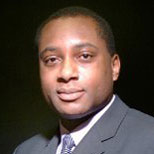 Dean, School of The Built Environment and Architecture
Built Environment and Architecture
Before coming to LSBU, Professor Charles Egbu held the Chair in Project Management and Strategic Management in Construction and was Head of Built Environment at the University of Salford in Manchester – where he has worked for 16 years.
Prof. Egbu holds numerous Fellowships with professional bodies and has contributed to more than 350 publications including ten books, the most recent being 'Knowledge Capture in Small and Medium Enterprise'.
In 2016, Prof. Egbu was appointed Vice-President of the Chartered Institute of Building's (CIOB) Board of Trustees. The CIOB is the world's largest and most influential professional body for construction management and leadership. Commenting on his role, Prof. Egbu said: "The School of The Built Environment and Architecture prides itself on its strong links with industry. Organisations like the CIOB play a crucial role in upholding the highest levels of competence and professionalism in the sector. I am looking forward to playing a key role in the future of this organisation and in turn bringing the expertise and knowledge of the CIOB into the School of The Built Environment and Architecture at LSBU."
Prof. Egbu has to date obtained research and enterprise income in excess of £25m and brings extensive experience in these areas as well as a strong international dimension. He was a past member of the Peer Review College of both EPSRC and ESRC and is a Visiting Professor to a number of universities in Europe, Africa and Asia as well as a coordinator on a number of Working Commissions.
Prof. Egbu is the senior manager sponsor for LSBU's Curriculum Working Group in his capacity as a Dean of one of LSBU's seven Schools. As part of the University's approach to sustainability, he plays an active role in the promotion of sustainability issues across LSBU, both within and outside of the Curriculum Working Group.
Professor Charles Egbu's research interests include project, programme and portfolio management; strategic management in construction; sustainable development; innovation and knowledge management; human resources management; construction management; risk and value management; refurbishment and modernisation management; and health & safety in construction.
Charles's key projects include:
KTP with B4Box Ltd Technology Strategy Board £124,153 (MAY 2012)
Use of Building Information Modelling (BIM) in the Management of Supply Chain and Product Information RYM/VTT £24,881 (MAR 2011)
Open Resources for Built Environment Education (ORBEE) JISC £245,345 (AUG 2010)
PMI2 - China UK Collaborative Partnerships in Employability and Entrepreneurship British Council, £24,660 (NOV 2009)
Professor Charles Egbu was awarded The Building Prize Award (1990) in Quantity Survey from Leeds Metropolitan University and the Emerald Literary 'Highly Commended Award' Journal Paper (ECAM, 2004).
Charles has had key presence at the following events:
Co- Organiser CIB W102 2005W102 meeting on Information and Knowledge Management in Building and International Conference on Information and Knowledge Management in a Global Economy: Challenges and Opportunities for Construction Organizations, Lisboa, Portugal19-20 May 2005,
Co-Organiser CIB W92Construction Procurement - The Impact of Cultural Differences and Systems on Construction Performance, Las Vegas, Nevada, USA, February 7-10 March 2005
Conference Organiser The First Scottish Conference for Postgraduate Researchers in the Built & Natural Environment (PRoBE),Glasgow Caledonian University, City Campus, Glasgow, Scotland: 18 - 19 November 2003
Co-conference organiser - The International conference on Innovation in Architecture, Engineering and Construction (AEC), Loughborough, July 2001
Top of page