Penny Green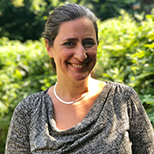 Head of Procurement Services
Penny is Head of Procurement Services at London South Bank University (LSBU), and is a Member of the Chartered Institute of Purchasing and Supply.
As Head of Procurement Services, Penny provides professional leadership for all procurement activity across the University, developing sustainable procurement and supply chain strategies to deliver a high-performing, robust, cost-effective and committed supply base capable of supporting the University's strategic expectations.
She is a member of the University's Sustainability Steering Group and is active within the sector, including being a member of the London Universities Purchasing Consortia (LUPC) Executive Committee and the Higher Education Procurement Maturity Assessment Advisory Group.
Penny has over fifteen years of procurement experience, in both private and public sectors, and has worked in the higher education sector for the past seven years. She started her procurement career at Warner Bros International Cinemas, then moved to Local Government and Central Government, working on efficiency initiatives including the Gershon agenda and Procurement Capability Reviews.
Top of page