Paul Davies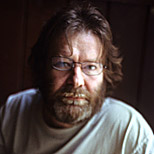 Senior Lecturer - Architecture
Built Environment and Architecture / Architecture
Paul has a wide range of interests in architectural history, regularly contributing since 2012 to the AR 'Reputations' feature on the subject of Craig Ellwood, Albert Speer, Filippo Brunelleschi, Walter Gropius, Louis Sullivan, John Lautner, Adolf Loos, Howard Roark and Venturi Scott Brown.
He is best known for his fascination for Las Vegas through the 1990s, and is widely published. Other than architectural biography he writes regularly on the more marginal aspects of city life.
Paul teaches throughout the school on architectural history and co-manages post-graduate dissertations.
Paul's research interest originally focussed on Las Vegas but has broadened to encompass more mainstream historical dialogue post 9/11. Publications include 'The Architects Guide to Fame'.
Paul is well known for his collaborative work with photographer Julie Cook (UEL).
Top of page