Mike Rigby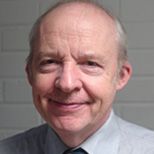 Visiting Fellow
Business / Business and Enterprise
Dr Rigby is currently a Visiting Professor at the University, retiring from an established post in 2016. He was previously employed in Employee Relations at Esso Petroleum and as Director of the South London Training Centre for Small Firms Training. Mike also has been employed as a consultant by the Equality Authority in Dublin, advising companies on the implementation of work life balance policies.
For three decades he has devoted considerable time to research and consultancy on Spanish HRM and is an expert in Spanish employment relations. Mike is also fluent in Spanish.
At LSBU Mike teaches research methods and employment relations. In Madrid he teaches Comparative HRM.
He is also currently employed as lecturer by Carlos III University, Madrid on their Masters programme in HRM and the Complutense University, Madrid on their Masters programme in Training and Development. He was also previously employed by the Open University (2002-2014) as a tutor on social science programmes and as a research supervisor.
Mike's main research interest is employment relations. In recent years, research involvement in this area has included a focus on trade unions and training, trade union strategies for renewal, employment relations in small firms, occupational health and safety, and work life balance. He has a particular interest in employment relations in Spain and Iberamerica. His research has been supported financially by the European Union, ACCA and the British Academy.
Corporate Member Chartered Institute of Personnel and Development
British Universities Industrial Relations Association
Academic referee for several journals e.g. British Journal of Industrial Relations, Employee Relations
Referee for ESRC, Nuffield Foundation, ACCA
Consultant on Work Life balance for Equality Authority, Dublin
Member of BUIRA seminar group
Registered evaluator for ANEP – the body responsible for evaluating Spanish University Programmes
Top of page