Julie Chappell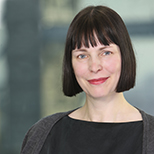 Julie Chappell is Chief Digital Officer of London & Partners, the Mayor of London's international promotional agency. Julie and her talented team manage digital for London & Partners including visitlondon.com and associated channels and marketing. In a previous role at L&P, Julie was also responsible for studylondon.ac.uk.
Julie is an experienced senior leader and her specialisms are developing and growing digital channels and products, content marketing, major brand and event partnerships, building large scale consumer audiences and commercialisation.
Julie was instrumental in shaping non-sporting visitor comms during the London 2012 Olympic and Paralympic Games and was editor in chief of the 2012 non accredited media centre. She founded .london, the top level domain for London and has a background in creative, entertainment, publishing and licensing. Julie is also a director of London & Partners Ventures, non-executive director of Dot London Domains and sits on the Mayor of London's Music Board.
Top of page