Dr Zoë Boden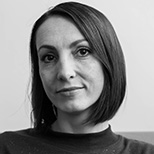 Senior Lecturer; Course Director, MSc Mental Health and Clinical Psychology
Applied Sciences / Psychology
Dr Boden is a Senior Lecturer in Psychology where she is Course Director of the MSc Mental Health and Clinical Psychology.
After leaving employment in the arts industry, Zoë completed her PhD in Psychological Science at Birkbeck, University of London. Before joining LSBU in 2014, she worked as a Research Fellow at a mental health charity and at University of Birmingham. Zoë's research focuses on relational and emotional experience in the context of mental health and wellbeing, with a particular interest in suicidal experience and early psychosis. She has recently completed funded research projects on relationships in early psychosis, and relationality and mental health. Zoë is currently collaborating on a Wellcome Trust funded project led by Prof Paula Reavey on sexuality, vitality and forensic mental health services. She is a member of the Division of Psychology research group Lived Experiences of Distress.
In 2013, she founded the QuAFE (Qualitative approaches to Affect, Feelings and Emotions) research network, to further her interest in methodological development. Zoë's own work predominantly takes a hermeneutic-phenomenological approach and she uses innovative and creative qualitative methods, including visual and embodied modes of enquiry.
Zoë is also in the latter stages of training as a relational Gestalt psychotherapist for groups and individuals.
BSc Psychology
Psychological Research Methods 4
Psychology of Feelings
MSc Addiction Psychology and Counselling
Professional Practice in Addiction Counselling
MSc Mental Health and Clinical Psychology
Exploring Mental Health and Distress
Research Methods for Mental Health
MSc Psychology
Emotion and Human Behaviour
Psychological Research Methods 2
Zoë's main research interest centres on the relational experiences of young people, and their friends and families, during times of psychological distress or crisis. In particular, she is interested in the relational and emotional impact of experiences of 'psychosis' and suicidality.
Currently Zoë is supervising PhD research on the psychosocial impact of psychiatric medication, with a particular focus on relational life. She is interested in supervising further projects in this area, as well as in exploring the role of trust, connectedness and so on, in clinical/counselling contexts. All emotion experiences, but especially self-conscious emotions (guilt, shame, self-disgust etc.) and their impact on mental health, are also of interest. Zoë primarily works from a hermeneutic-phenomenological perspective, particularly exploring intersubjectivity and embodiment. She is interested in interdisciplinary working; especially with philosophy, sociology and the arts.
Current and recent projects include:
Feeling sexual inside and out: Bodies and boundaries in forensic mental health (funded by Wellcome Trust and lead by Prof Paula Reavey) – an empirical qualitative project on vitality, embodiment and sexuality for forensic mental health service users in the community and in inpatient services.
Disrupted Relationships: Connectedness and Psychosis in Emerging Adulthood (funded by Richard Benjamin Trust) – an empirical phenomenological project using an innovative Relational Mapping Interview methodology.
Relationships and Relatedness in Mental Health (funded by Independent Social Research Foundation) – an interdisciplinary network involving colleagues from sociology, social work, social policy, philosophy, psychiatry and clinical psychology.
Zoë has also been connected with the Improving Mental Health Care with Experience-based Co-design network. Her own research network, QuAFE (Qualitative Approaches to Feelings and Emotions; Wordpress blog) was established in 2013 and hosts occasional events.
Dr Boden is currently involved in a number of collaborations and activities outside LSBU, including:
Visiting Lecturer, City, University of London
External Examiner for the BSc Psychology programmes at University of Worcester.
PhD and Professional Doctorate examining
Book Reviews Editor, Qualitative Research in Psychology
Peer reviewer for a number of qualitative and mental health journals.
Top of page