Dr Yvonne Robinson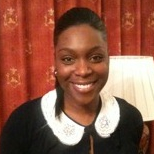 Senior Research Fellow
Law and Social Sciences / Social Sciences
Dr Yvonne Robinson is a Senior Research Fellow in the Weeks Centre for Social and Policy Research. She graduated in Human Geography and Environmental Policy from LSBU in 1997 and gained her PhD in Cultural Geography from University College London in 2004. Yvonne worked as a Research Assistant for several years before returning to LSBU in 2007 to work on the ESRC funded project Disruptive Behaviour in the Classroom: Exploring the Social Subjectivity of Disaffection. Yvonne has a broad range of research and publication interests including children and young people, education, race, ethnicity and the arts. She has published articles and reports on vulnerable and marginalised groups and on the use of arts based research methodologies as a means of understanding marginalised group experiences.
BSc Honours Sociology
Level 1 (Year 1)
Postgraduate Summer School
New Gender and Sexuality MA: http://www.lsbu.ac.uk/ahs/research/weeks.shtml
Children, Young people and Education
Yvonne's research in this area has concentrated on children and young people marginalised from education. She has published in the area of school exclusions and the impact of ethnic monitoring on the achievement of Black and minority ethnic students. Her current research, funded by the ESRC Follow-on Scheme, seeks to challenge existing ideas about disaffection by exploring young peoples' views on the value of education.
Race and Ethnicity
Yvonne's main research interests are in inequalities of race and ethnicity, particularly in relation to education and employment. Her collaborative research has focused on securing and improving better outcomes for young people from BME backgrounds as well as developing good interview practices for recruiting and promoting ethnic minorities.
The Arts and Arts-Based Methodologies
Her research has focused on the locally based practices of community arts companies. She is also interested in the development of creative and arts-based methodologies.
Developing Creative Methods with Young People
Co-edited by Yvonne and Professor Val Gillies, was published in the Journal of Social Research Methodology, March 2012.
Royal Geographical Society with The British Institute of Geographers
British Sociological Association
Associate Editorial Board Member, Sociological Research Online
ESRC Peer Reviewer 2008; 2011
Top of page