Dr Steven Ruddock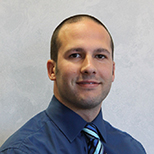 Research Fellow in Construction Management
Built Environment and Architecture / Construction, Property and Surveying
Steven gained his PhD in 2009 at the University of Salford. His thesis was titled "Assessment of the Built Environment for Healthcare: A Case Study in the Development of an Evaluation Framework".
On completion of his PhD, Steven became a Research Fellow with Salford Centre for Research and Innovation (SCRI), where his research focus was economic appraisal. During his time with SCRI, he also managed a futures study, Built Environment Shaping Tomorrow (BEST).
Steven has become a specialist in the relationship between the construction sector and the macro-economy, a theme which continues as part of his current research in the School of the Built Environment at LSBU.
His current research also builds upon the work he undertook in his role, as a Research Associate in Construction Management and Economics, in the Centre for Sustainable Development (CSD) at University of Central Lancashire (UCLan). This research has a focus on sustainable construction and also well-being within the construction and the built environment.
Steven has numerous publications in the areas of construction management and economics.
Recently, Steven was an external member of the Salford Dementia Project Team undertaking the Evaluation of Dementia Environments Project for the City of Salford and the University Hospitals South Manchester. His focus was on the economic analysis and the economic evaluation of the schemes.
Steven's current research focuses on modern slavery in construction and also the state of wellbeing in the construction industry.
Incorporate Member of the Chartered Institute of Building (CIOB).
Steven is part of the European Construction Technology Platform (ECTP) Task Group. The ECTP is a leading membership organisation promoting and influencing the future of the Built Environment.
Top of page