Dr Rita F. de Oliveira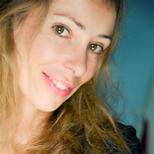 Senior Lecturer in Sport and Exercise Science
Applied Sciences / Human Sciences
Dr Rita F. de Oliveira's background is in human movement science and psychology. She gained masters in sport sciences and sport psychology at the Technical University of Lisbon. Her doctoral thesis, completed at the VU University Amsterdam, was on the visual perception for basketball shooting. She was awarded a post-doctoral grant to conduct work on developmental disorders of coordination at Royal Holloway University of London, and also did post-doctoral work at the German Sport University on performance psychology.
She has been at LSBU since 2011, has been the course director for BSc(Hons) Sport and Exercise Science, is currently director of studies for a number of postgraduate students and is also Chair of the School of Applied Sciences Ethics Committee.
Rita's teaching philosophy includes being at the leading edge when it comes to knowledge, as well as trying to bring students into contact with the most recent findings in the field.
Her teaching is about entertaining with substance! By this, she means that effective learning occurs when students are engaged, and therefore one of her main responsibilities is to inspire students to go in search for more. Students who engage with lectures and assignments are on their way to becoming knowledgeable and confident professionals.
Dr Rita de Oliveira is interested primarily in visual perception and action when it comes to motor learning, development and performance.
Her approach to scientific inquiry is based on grounded empirical investigation with the use of inter-disciplinary evidence and methods. The focus of her research is human behaviour with particular attention to the functional link between human visual perception and the action systems. Specifically, she investigates the temporal and spatial aspects of the information sources that guide the learning and control of complex perceptual-motor skills. This work has been conducted with people along the spectrum of coordination, from top level athletes to people with coordination disorder, from younger to older populations.
Perceptual-motor recalibration
Skilled actions are the result of a perceptual-motor system being well calibrated to the appropriate informational variables. Changes to the perceptual or motor systems initiates recalibration, which is the rescaling of the perceptual-motor system to informational variables. Slow or incomplete recalibration place the person at risk of injury so it is important to understand more about how long recalibration takes and which factors contribute to faster or slower, complete or incomplete recalibration. A current project aims to understand these factors in "Stepping into older recalibration" (PhD Milou Brand).
Physical activity
Despite the widely reported benefits of physical activity, many children and the majority of young and older adults across the UK are insufficiently active to meet the current recommendations for healthy living. Increasing physical activity and adopting active lifestyles has the potential to improve both physical and mental health, reduce all-cause mortality and improve quality of life. Current projects aim to identify challenges and opportunities for different populations to engage in physical activity, from the young females of Lambeth in the "This Girl Can" project (PhD Reisha Hull) to the wiser participants of Silverfit in the "EverActive" project (PhD Zsofia Szekeres). Understanding the barriers to engaging with PA and designing tailored interventions that cater specifically to the populations that they wish to target is paramount for effective PA promotion.
Multitasking
Whether it be the abrupt interruption of daily tasks by the constant ping of our cell phones, reading the Evening Standard while listening out for our tube station, or simply the demands of more complex work environments, multitasking is everywhere! In these projects we aim to understand what factors help or hinder people performing multitasks and what mechanisms may underlie performance decrements. In a series of projects we explore task integration, play with predictability, and look into individual differences to find the secret of multitaskers (PhD and Postdoc of both Laura Broeker and Harald Ewolds).
Most recent publications
Ewolds, H and Broeker, L and de Oliveira, RF and Raab, M and Künzell, S Implicit and explicit knowledge both improve dual task performance in a continuous pursuit tracking task. Frontiers in Psychology, 8. 1-11. DOI 10.3389/fpsyg.2017.02241
Brand, MT and de Oliveira, RF Recalibration in functional perceptual-motor tasks: A systematic review.. Human Movement Science, 56. 54-70. DOI 10.1016/j.humov.2017.10.020
Broeker, L and Liepelt, R and Poljac, E and Künzell, S and Ewolds, H and de Oliveira, RF and Raab, M Multitasking as a choice: a perspective. Psychological Research, DOI 10.1007/s00426-017-0938-7
Cardin, V and Rudner, M and de Oliveira, RF and Andin, J and Beese, L and Woll, B and Rönnberg, J The organisation of working memory networks is shaped by early sensory experience. Cerebral Cortex,
Gaoua, N and de Oliveira, RF and Hunter, S Perception, action and cognition of football referees in extreme temperatures: Impact on decision performance. Frontiers in Psychology, 8. DOI 10.3389/fpsyg.2017.01479
de Oliveira, RF and Raab, M and Hegele, M and Schorer, J Task Integration Facilitates Multitasking. Frontiers in Psychology, 8. 1-15. DOI 10.3389/fpsyg.2017.00398
de Oliveira, RF and Coelho, T and Rybarczyk, Y Body-scaled information for affordances in a virtual environment. In: XXI National Congress of the Italian Association of Sport and Exercise Psychology, 27 May 2016 - 29 May 2016, Bologna, Italy.
Rybarczyk, Y and Coelho, T and Cardoso, T and de Oliveira, RF Effect of avatars and viewpoints on performance in virtual world: efficiency vs. telepresence. EAI Endorsed Transactions on Creative Technologies, 14. 1 - 12. DOI 10.4108/ct.1.1.e4
Borges, M and Rosado, A and de Oliveira, RF and Freitas, F Coaches' migration: a qualitative analysis of recruitment, motivations and experiences. Leisure Studies, 34. 588-602. DOI 10.1080/02614367.2014.939988
de Oliveira, RF and Lobinger, B and Raab, M An adaptive toolbox approach to the route to expertise in sport.. Frontiers in Psychology, 5. 709. DOI 10.3389/fpsyg.2014.00709
More publications at LSBU Research Open
British Association of Sport and Exercise Sciences (BASES)
British Psychological Society (BPS)
European Federation of Sport Psychology (FEPSAC)
European Network of Young Specialists in Sport psychology (ENYSSP)
European College of Sport Sciences (ECSS)
Higher Education Academy (HEA)
Dr Rita de Oliveira is a Managing Council member for the European Federation of Sport Psychology since 2015 (FEPSAC). In this role she has led on the development of professional internships, co-established the guidelines and policy for FEPSAC's involvement in funded projects, and collaborated on the establishment of the FEPSAC certificate for specialists in Applied Sport Psychology.
Top of page