Prof. Nicola Thomas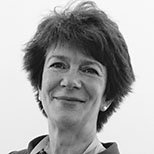 Professor of Kidney Care
Health and Social Care / Adult Nursing and Midwifery
Professor Nicola Thomas has over thirty years experience in clinical practice, education, quality improvement and research. She has a BSc (Hons) in Nursing, a Masters Degree in Education and a Doctorate in Professional Practice from City University London. She started at LSBU in March 2013 in the School of Health and Social Care, where she teaches kidney care to undergraduate and post-graduate students, and also research methods to Masters and Doctoral students. She is Director of Post-Graduate Research and a member of the School's Research Ethics Committee.
Over many years she has undertaken teaching, quality improvement and project work for the NHS, Higher Education and third sector. She has a particular interest in the management of early kidney disease in primary care, especially self-management and shared decision making.
Professor Thomas has an honorary nurse consultant post at Barts Health NHS Trust where she is involved in educating patients and staff within the East London Community Kidney Service. She has spent many years working within three national quality quality improvement projects managed by Kidney Research UK and has expertise in Improvement Science methods. She is also has a special interest in user (patient) involvement in health care research and education.
Film of Professor Thomas's Inaugural Lecture June 2017
Kidney Care
Leadership (undergraduate, CPPD and bespoke courses)
Research (Research in Health and Social Care and dissertation modules)
Nicola was awarded the first joint British Renal Society/Kidney Research UK Fellowship to fund a part-time PhD which she completed in 2010. The aim of her thesis was to work with patients and primary care professionals to develop and test a self-management package for people at risk of kidney disease caused by diabetes. It was a mixed-method study and was carried out in six GP practices in south-west London.
Since then she has been part of three large research/quality improvement teams managed by Kidney Research UK and funded by the Health Foundation. These projects aimed to improve the care of people with early kidney disease who were managed in primary care. More information can be found on the Health Foundation website.we
She has an ongoing research interest in self-management and shared decision-making.
From 2014-2016 Nicola is co-led a collaborative project with East Kent NHS Foundation Trust and Barts Health on "The experience of older people in the shared decision-making process in advanced kidney care." One of the key aspects of the study was for patients and carers to be involved in every aspect of the research process. Read the final publication.
Nicola is also leading the qualitative evaluation stream in a large Health Foundation funded quality improvement programme entitled "A programme to spread eGFR graph surveillance for the early identification, support and treatment of people with progressive chronic kidney disease".
Most recent publications
Thomas, NM and Baillie, LJ Personal information documents for people with dementia: healthcare staff's perceptions and experiences. Dementia,
Thomas, NM Classification of chronic kidney disease ten years on: what have we learnt and what do we need to do now?. Family Practice, DOI 10.1093/fampra/cmy015
Thomas, NM and Rainey, H Innovation in East London - the development and early evaluation of an education programme for people with mild-to-moderate chronic kidney disease. Journal of Kidney Care,
Thomas, NM and Baillie, LJ How does the length of day shift affect patient care on older people's wards? A mixed method study. International Journal of Nursing Studies, DOI 10.1016/j.ijnurstu.2017.07.014
Thomas, NM Service User Involvement in Healthcare Improvement. In: Improving Healthcare A Handbook for Practitioners. CRC Press, ISBN 9781138709249 DOI 10.1201/9781315151823
Thomas, NM and Gallagher, H and Methven, S and Casula, A and Tomson, C and Caskey, F A programme to spread eGFR graph surveillance for the early identification, support and treatment of people with progressive chronic kidney disease (ASSIST-CKD): protocol for the stepped wedge implementation and evaluation of an intervention to reduce late presentation for renal replacement therapy. BMC Nephrology, 18. 131. DOI 10.1186/s12882-017-0522-9
Thomas, NM and Bennett, N Introducing a device to assist in the application of anti-embolism stockings. British Journal of Nursing,
Thomas, NM The Cornish Experience Of The ASSIST-CKD Project. Annals of Clinical Biochemistry, DOI 10.1177/0004563217690416
Thomas, NM The Experience of Older People in the Shared Decision-Making Process in Advanced Kidney Care. BioMed Research International, 2016. DOI 10.1155/2016/7859725
Thomas, NM Editorial. Journal of Renal Care, 42. 135-136. DOI 10.1111/jorc.12171
More publications at LSBU Research Open
Nicola is currently a member of:
the Royal College of Nursing;
The Renal Association; and
The European Dialysis and Transplant Nurses Association/European Renal Care Association.
She is also currently a member of the following national project groups:
Chronic Kidney Disease Strategy Group (project group of the British Renal Society); and
Nicola is the Deputy Vice President (Education) for the British Renal Society.
Nicola is Editor of the international renal journal 'Journal of Renal Care', published by Wiley-Blackwell.
She was also a Deputy on the NICE Clinical Guideline Development Group for Chronic Kidney Disease (2006-2007). She is a research grant reviewer for the Medical Research Council, Kidney Research UK, Diabetes UK, NIHR and Research for Patient Benefit research programmes. Nicola was also the clinical lead on a Pan-Thames Pre-dialysis audit (2006-2008).
Nicola has given numerous national and international conference presentations which have included:
International Keynote speaker - Renal Society of Australasia, Melbourne, August 2014
The World Congress for Nephrology Nursing, Rio de Janeiro, April 2007
International Society Peritoneal Dialysis, Amsterdam, August 2004
Japanese Society of Dialysis Therapy, Osaka, 2001
Nicola is the editor of two renal nursing textbooks, including 'Renal Nursing' published by Wiley Blackwell. She has also written online learning materials in collaboration with OCB Media.
Top of page