Dr Manuela Madeddu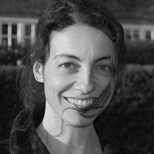 Senior Lecturer and Course Director - MA Urban Design and Planning
Law and Social Sciences / Urban, Environment and Leisure Studies
Dr Manuela Madeddu is Senior Lecturer in the Division of Urban Environment and Leisure Studies, and is Course Director of the MA Urban Planning Design.
Manuela joined LSBU in 2007 after having worked as a researcher in Italy (Politecnico di Torino) for five years. She qualified as an architect at the Politecnico di Torino in 1998 and completed a PhD in Town Planning and Local Development at the same university in 2006. Her PhD research examined planning and local government reform in England. As part of that research, she spent a year at UCL Bartlett School of Planning. She also holds a Masters degree in Cultural Heritage Management from the Scuola Normale Superiore di Pisa.
Manuela is a qualified architect and is registered with the Architects Registration Board (ARB). She has practised as an architect and urban designer in Italy and the UK, working on building and interior design, master planning and design codes.
Manuela is specialised in urban design; her research interests range from public spaces to housing quality and Feng Shui.
Manuela has extensive teaching experience, especially in the field of urban design. She has taught at the Politecnico di Torino and at the Bartlett School of Planning at UCL, as well as LSBU. At LSBU she has taught across the curriculum at undergraduate and MA level: her teaching modules have a focus on urban sustainability, planning history, housing development and urban design.
Manuela began her research career at the Sustainable Cities Observatory at the Politecnico di Torino, where she was a Research Fellow between 2001 and 2006. She worked on a range of projects, dealing with various sustainability-related issues. Her doctoral research, undertaken in Italy (Politecnico di Torino) and the UK (UCL Bartlett School of Planning), focused on planning reform in England and the pursuit of greater sustainability in future development projects through new models of governance and public participation in the planning process.
At LSBU her research has focused on residential design and housing quality. Together with colleagues at UCL and the University of Westminster, she has been co-investigator on two RICS Research Trust projects which looked at housing design quality – especially floor space standards in England compared with other European countries – and at housing land allocations under localism and following the revocation of regional spatial strategies.
Her current research is exploring the pervasive impact of Feng Shui on housing quality and on the design of cities – from the classical period to modern development in Hong Kong and other SE Asian cities. She is also researching the significance and maintenance of small urban spaces, focusing on the City of London.
Manuela is a member of the Architects' Registration Board and a Fellow of the Higher Education Academy
Manuela has been PhD External Examiner at the Universidad Autónoma in Madrid, a member of the judging panel for the National Urban Design Awards in 2017, and involved in peer review for Routledge and for the Journal of Urban Design.
Top of page