Dr James Smith-Spark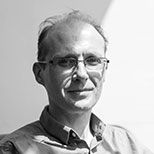 Associate Professor; Deputy Head of Psychology
Applied Sciences / Psychology
Dr Smith-Spark is a cognitive psychologist with research interests in adults with developmental dyslexia, executive functioning, prospective memory, mental time travel, time perception, and cognitive ergonomics.
Prior to his appointment at LSBU, Dr Smith-Spark worked as a researcher at several UK institutions. He investigated time perception in people with Parkinson's disease at the University of Manchester, age of acquisition effects at the University of Kent at Canterbury, and planning and external representation at Cancer Research UK.
He completed both his PhD and BA Psychology (First Class Honours) at the University of Sheffield.
BSc Psychology
Exploring Real World Psychology
Lifespan Development
Thinking: Past, Present and Future
Psychology in the Workplace
MSc Investigative Forensic Psychology
Dr Smith-Spark is a cognitive psychologist. His research with adults with dyslexia has explored working memory, executive functions, long-term memory, and prospective memory. work has extended examined executive functioning and prospective memory in adults with dyslexia. He also has a research interest in mental time travel and has explored this ability as a predictor of eyewitness memory. He is also interested in external cognition and the way that people can offload aspects of their thinking to the environment. Research grants have seen him apply his expertise to cognition in industrial settings and also to the effects of alcohol on prospective memory.
Dr Smith-Spark is a Chartered Psychologist, an Associate Fellow of the British Psychological Society, a Senior Fellow of the Higher Education Academy, and an associate member of the Human Factors and Ergonomics Society – Europe Chapter.
Top of page