Dr Helen Young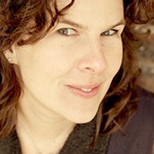 Senior Lecturer
Law and Social Sciences / Centre for Education and School Partnerships
Dr Helen Young joined London South Bank University (LSBU) in August 2016 from the UCL Institute of Education. She is a Senior Lecturer in Education and teaches on the BA Education Studies and the EdD.
Dr Young conducts research in sociology of education, particularly education policy.
Prior to working in universities, Dr Young worked in formal and informal education in the UK and Kenya with a focus on democracy.
Dr Young teaches on the BA (Hons) Education Studies and the EdD.
Dr Young's research interests include:
Sociology of education
Education policy
Privatisation and academies
Democracy and citizenship
Governing and governance
Find out more about Dr Young's research.
Most recent publications
Young, HY Book review of 'Privatisation, Education and Social Justice', edited by Geoffrey Walford. London Review of Education, 14. 101-102. DOI 10.18546/LRE.14.3.10
Young, HY What do 'skills' mean for school governing bodies? [blog post]. British Educational Research Association.
Young, HY Busy yet passive: (non-)decision making in school governing bodies. British Journal of Sociology of Education, DOI 10.1080/01425692.2016.1158641
Young, HY Knowledge, Experts and Accountability in School Governing Bodies. Educational Management Administration & Leadership, 45. 40-56. DOI 10.1177/1741143215595415
Young, HY Asking the 'right' questions: the constitution of school governing bodies as apolitical. Journal of Education Policy, 31. 161 - 177. DOI 10.1080/02680939.2015.1062145
Young, HY and Shah, H Questioning Education. DEA, London.
More publications at LSBU Research Open
Dr Young is an Associate of the Higher Education Academy and a member of the Society for Research in Higher Education.
Top of page