Dr Helen Turnell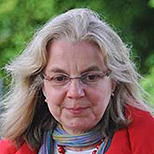 Engineering / Chemical and Petroleum Engineering
Dr Helen Turnell is an oil and gas subsurface consultant with UK and international management experience, whose career evolved from geophysical research and technological applications for acreage/prospect evaluation, to licence management and a series of global project management/QA roles for corporate BP.
Dr Turnell provides sound advice and assistance to any company wishing to evaluate exploration opportunities and deliver subsurface work programmes. She is a commercially astute project leader with experience in business process analysis and improvement. Equally effective contributing to strategy and to driving operational implementation, Dr Turnell's key skills include:
Broad understanding and experience of the oil and gas exploration process – geoscience techniques, commercial framework, operations, and government and partner relations
Comfort and effectiveness in dealing with foreign oil companies and service companies in different cultural and geographical environments
Strong geoscience foundation and experience developed over 15 years
Dr Turnell produced several publications across the 1980s and 1990s on paleomagnetism plate tectonics. Basin development/modelling formed her early academic and BP research career.
Dr Turnell is the module leader for Petroleum Geoscience and MSc dissertations, as well as field trips leader. She provides input for the group project and advises on geoscience for undergraduate courses.
Dr Turnell's research interests include geoscience applications relevant to reservoir modelling, e.g. static models from geoscience data using Petrel.
American Association of Petroleum Geologists
Petroleum Exploration Society of Great Britain
Dr Turnell is involved with the course 'Introduction to oil and gas exploration' on OilVoice. She is also on the judging panel for the Imperial Barrel Award, American Association of Petroleum Geologists.
Top of page