Claudette Hunte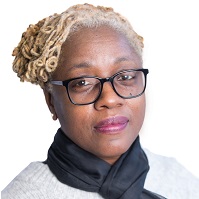 Course Director - MA Housing
Law and Social Sciences / Urban, Environment and Leisure Studies
Claudette has worked for a variety of Local Authority and Housing Associations in senior management positions, her last post being Head of Housing for a Black and Ethnic Minority organisations, specialising in the specific housing needs of people with special needs.
She is currently the Module Leader for the level 5 Housing Management and Maintenance course which is accredited with the Chartered Institute of Housing. Even though she teaches on a range of Housing Studies modules and the Foundation Degree, she is the Course Director for the BA Sustainable Communities. This course runs across different departments which include: Planning, Housing and Social Policy and is aimed at students who want a career in the multifaceted areas of Urban Regeneration.
Her main areas of teaching are:
Dissertation supervision
Housing Management and Maintenance
Organisations, Project and Research Management
Housing and Regeneration in Developing Countries
FDa Urban Regeneration and Community Development: consisting of Urban Regen2 and WBL3
Her areas of interest include a focus on life chance opportunities and worklessness within a changing housing policy environment, in the context of social housing provision.
Member of the Chartered Institute of Housing.
Board Membership for a Black and Ethnic Minority Housing Association involving housing management issues and community engagement and development.
Top of page