Alan Birbeck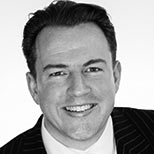 Course Director of LLB
Law and Social Sciences / Law
Alan is the Course Director of LLB Law and related courses, a Senior Lecturer and a barrister. Alan specialises in Advocacy, Criminal Evidence, Criminal litigation, and Public law.
Between 2000-2003 Alan attained a First Class LLB Law Degree at London South Bank University.
Between 2004-2005 Alan completed his MSc in Criminal Justice and Criminology at the University of Oxford, Lady Margaret Hall. This included a dissertation on the discretionary exclusion of evidence (PACE 1984, section 78/abuse of process) supervised by Professor Andrew Ashworth QC.
Between 2005-2006 Alan completed the BPTC and was rated outstanding in Criminal Litigation. Alan was awarded a Sweet and Maxwell Prize and an Exhibition Award by the Inner Temple. Also during 2001-2007 whilst studying, Alan defended people suspected of all levels of criminal activity at the Police Station from shoplifting to regular instruction in cases of murder and serious sexual offences.
Between 2006-2014 Alan was in full time practice at the bar. Alan earned a reputation for prepared, realistic and persuasive advocacy. Alan's regular instruction covered a wide range of criminal cases including serious violent and sexual offences.
Between 2007-2014 whilst in full time practice at the bar Alan was a visiting lecturer at LSBU. From September 2014 Alan became a full time law lecturer. He is committed to London South Bank Universities desire to provide a quality legal education that is embedded in the wider legal and local community. Alan is keen to promote the existing overlap that between the academic and practitioner communities.
In 2015-2016 additional to Alan's teaching he:
Orchestrated with Dr Michael Rodney and Kim Silver 'Inspired by Law' (see Law Division website for details) - an annual event celebrating lawyers and legal campaigners who have promoted human rights, the rule of law and social justice.
Attained Senior Fellow status with the Higher Education Academy.
Delivered a Conference Paper 'Aspiring to Inspire-Teaching Advocacy as a tool.
On the LLB Alan's teaching areas cover:
Year 1 Public Law
Year 2 Criminal law
Year 3 Criminal litigation, Business Law and the law degree project
On the on the CPE/PGDL Alan's teaching areas cover:
Public Law, the Project and the Dissertation
On the LLM Alan's teaching areas cover:
Advocacy and the Dissertation
Alan has also been actively involved in practitioner feedback contributions to Oxford University Press on various publications including Blackstone's Criminal Practice, English Public Law and pre and post publication advice on academic and practitioner texts.
Alan is in the process of drafting a book proposal on evidence and advocacy.
Inner Temple
Criminal Bar Association
South Eastern Circuit
Alan maintains an associate legal practice as a barrister specialising in Criminal litigation. He is also a member of the Inner Temple Library Committee.
Top of page