Section Menu
Comment: LSBU Vice-Chancellor welcomes Government funding guarantee for EU students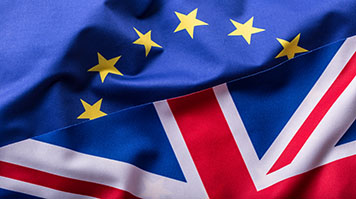 LSBU Vice-Chancellor Professor David Phoenix responds to Government announcement on continued funding support for EU students
The UK Government's recent announcement now guarantees that EU students applying for courses at English universities starting in autumn 2017 will benefit from the current funding support system and UK students' 2017/18 level of fees, throughout the duration of their course.
Following the EU referendum, London South Bank University (LSBU) Vice-Chancellor Professor David Phoenix, along with the vast majority of the higher education sector and media, has made very clear to the Government the urgent need to address this issue. This announcement now provides much needed clarity for EU students.
In response to the Government announcement on EU student fees and loans for 2017, Prof. Phoenix, who is also Chair of MillionPlus, said:
"I warmly welcome the Government's confirmation that EU students in England will be able to access loan funding in 2017-18 for the duration of their course.
"International exchange is extremely important to us and inclusion is at the heart of everything we do. The UK's role in Europe may be uncertain, but our commitment to being a welcoming destination for talented people from across Europe and the rest of the world is not."
"I would like to reassure our international and EU students, staff and partners, as well as those applying to study at LSBU that I remain committed to ensuring that LSBU will continue to be, as it has always been, a welcoming, diverse and vibrant international community."
MillionPlus has published a new policy briefing, Trade in higher education services and research – negotiating Brexit which makes the case for a continued reciprocal relationship with the EU and outlines recommendations which should be central to the UK Government's negotiations.
Top of page